Welch's Product Rebrand
Redesign of existing product line with new licensed brand.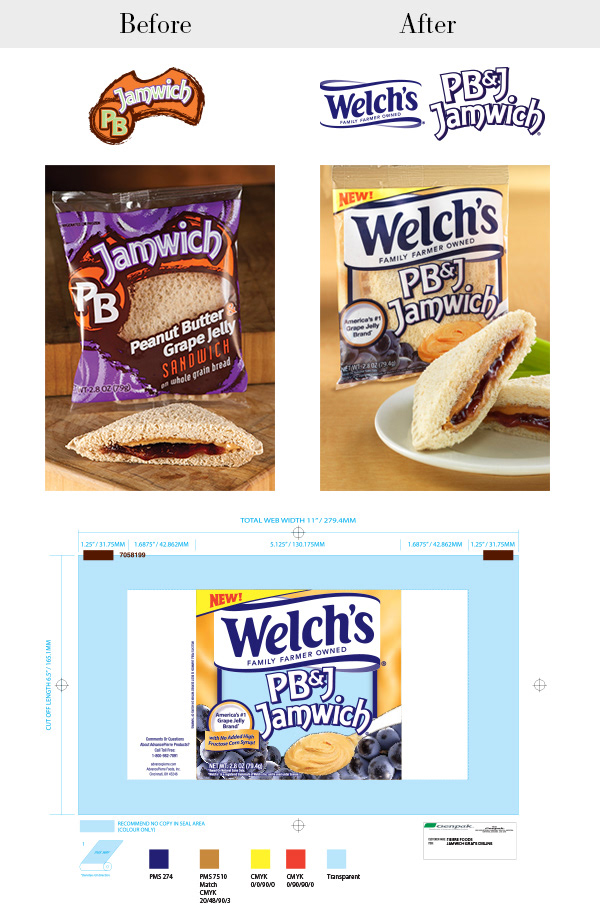 In 2015 AdvancePierre Foods relaunched their line of Peanut Butter and Jelly products including the PB Jamwich, GrahamSnacker and Peanut Butter Cups which are sold in schools across the United States. With new formulation with Welch's Famous Concord Grape Jelly and a new look - the fresh product line has been a great success. Talks about expanding production into other marketplaces is possible.